Key Advantages of Ultrasound Examination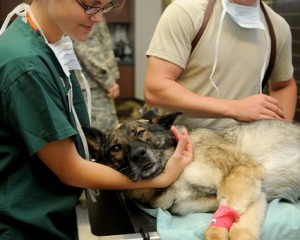 1. Non- invasive - Ultrasound is free of radiation and radioactive damage.
2. Real-time imaging - Ultrasound allows real-time observation of internal organs and tissues, enabling real-time monitoring of animal and fetal health.
3. No side effects - Ultrasound does not require drugs or anesthesia, which makes it particularly suitable for a wide range of animals. In addition, unlike other imaging techniques, it does not cause side effects. In some cases, however, a mild sedative may be required to help the animal lie still.
4. Timeliness - Compared to other techniques, ultrasound provides accurate imaging more quickly.
5. Ease of Access - Ultrasound is also easier to obtain. Ultrasound can obtain cross-sectional images in various orientations, which are close to anatomically real structures and can acquire a wealth of information.
As the number of pet owners increases, so does the need for pet medical care. Faced with a number of underlying and geriatric diseases that occur as pets age, owners want a good medical experience to improve the quality of their pet's life and reduce the suffering of illness. Pet hospitals also need an ultrasound machine to help make a better diagnosis for their pets. The ultrasound machine is a very important tool to help veterinarians diagnose diseases in animals, especially for diseases involving soft tissues, such as those found in the abdomen, limbs, or heart. There are also a number of examinations that can be done such as pregnancy conditions, and reproductive and urinary systems.
On the road to the modern diagnosis of livestock breeding, the development and use of veterinary ultrasound are becoming more and more important. Not only to improve the efficiency of breeding diagnosis, while ensuring the health and production safety of animals, improving scientific management, and promoting the healthy and efficient development of animal husbandry.
Ultrasound Examination Items for Farm Animal 
| | |
| --- | --- |
| Animal | Examination Items |
| Swine & Bovine | pregnancy; reproductive system; backfat thickness, eye muscle area. |
| Equine | Pregnancy; Reproductive system diseases; Tendon Ligament; Cardiovascular Disease. |
| Ovine | Pregnancy; Reproductive system diseases. |
The color doppler ultrasound machine for laboratories can be used for different poultry, scientific experimental small animals, wild animals and some aquatic animals with different probes for the measurement of relevant parts.
● General measurements: including not only distance, area and angle, but also volume, volume (ellipse), area ratio, diameter, etc.
● Specialized measurements: including cardiac measurements of animals, vascular measurements of animals, obstetric measurements of animals, urinary measurements of animals, abdominal measurements of animals, and measurements of small organs of animals.