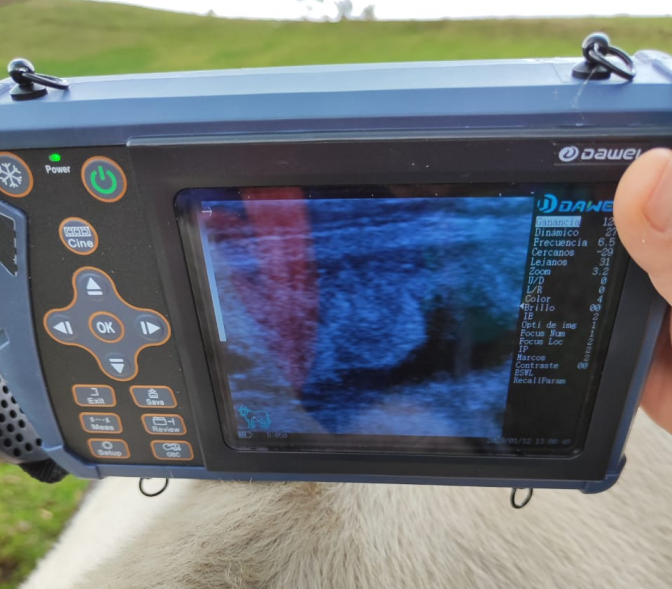 Ultrasound machine play an important role in modern farming, especially in the management and breeding of cattle. The right choice of an ultrasound tester for cattle is crucial for breeders and veterinarians. Among the many options available, the Dawei S1 veterinary ultrasound machine is undoubtedly a popular choice as it is ideally suited to the needs of cattle.
The Dawei S1 veterinary ultrasound is suitable for a wide range of animals, not just cattle, and it can be used to examine the abdominal organs of a wide range of animals, providing accurate diagnosis and monitoring.
Why is the Dawei S1 veterinary ultrasound machine considered the best ultrasound machine for cattle? Here are its main highlights:
Portable and lightweight: the Dawei S1 animal ultrasound is a handheld device that is lightweight and easy to carry. This is important for veterinarians and breeders who perform tests on livestock premises and need flexibility and portability.
Long-lasting operation: this ultrasound can work continuously for about 3 hours without frequent charging, ensuring long-lasting use.
32G permanent storage: The Dawei S1 ultrasound has a built-in 32G storage capacity, which allows you to store a large number of images and data for future review and analysis.
Easy to operate: The Dawei S1′s operator interface is designed to be intuitive and easy to use, without the need for complex training. This enables farmers and veterinarians to start testing quickly.
Winter Mode: The Dawei S1 ultrasound has a one-button activated winter mode, which maintains stable performance in cold winter conditions and ensures that cattle can be inspected regardless of the weather.
Strap-on: Specially designed for farm use, the strap-on is easy to carry and use at any time.
High Definition Image Display: The Dawei S1 ultrasound provides high definition images, making early pregnancy monitoring easier and faster.
Optional Probes
The Dawei S1 Veterinary Ultrasound has a variety of optional probes including:
3.5MHz convex array probe
5.0MHz micro-convex array probe
6.5MHz rectal line array probe
6.5MHz sheep rectal probe
7.5MHz line array probe
3.5MHz backfat probe
These optional probes make the Dawei S1 suitable for different types of cattle and different inspection needs, ensuring versatility and comprehensiveness.
In summary, the Dawei S1 veterinary ultrasound is not only suited to the needs of cattle, but also excels in a number of animal species. Its light weight and portability, long running time, high definition image display and wide range of optional probes make it the perfect companion in cattle management and breeding. Whether you are a breeder or a veterinarian, choosing the Dawei S1 ultrasound will provide accuracy, reliability and convenience in their work, thus improving the efficiency and sustainability of the farming industry.
Best Ultrasound Machine for Cattle-DAWEI S1-vet
---
Post time: Sep-18-2023